Elle Eyewear is inspired by the Elle woman.
The range of new Elle optical styles by the Charmant Group encapsulates and captures two distinctive moods and looks of the Elle woman – sensual elegant and modern classic.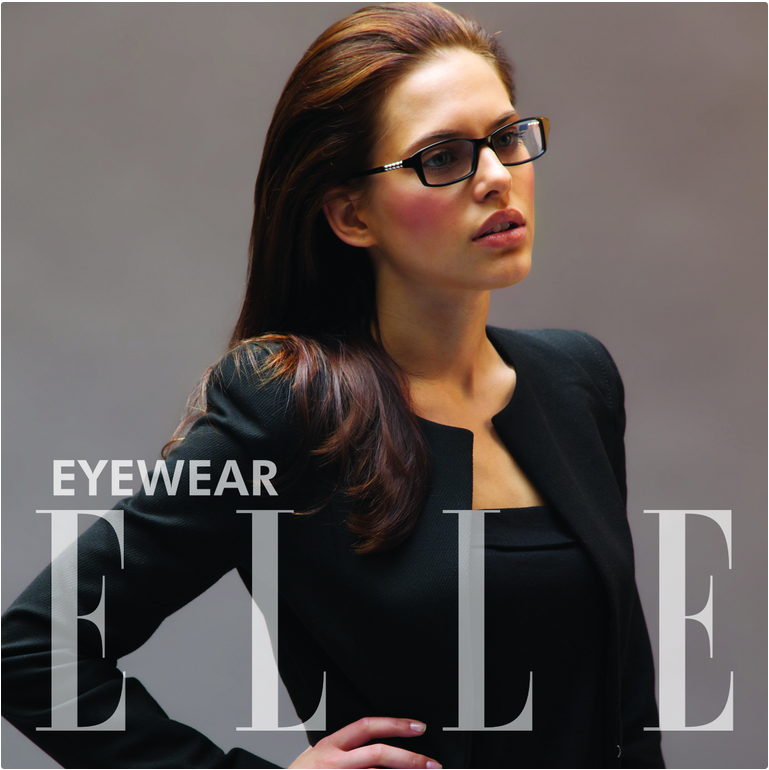 EL-13311 from Elle Eyewear and Charmant
The style is feminine – the frame is feminine. Think pearls, strands of jewelry, draping fabric in rich sumptuous folds – now you get the feel for the Elle woman that Charmant is designing for with their Elle Eyewear line.
Elle Eyewear is inspired by the Elle woman.  She is every woman and who every woman wants to be: feminine, modern, graceful, sensuous, chic and always irresistible. The Elle woman combines her own unique style with the latest trends, all with grace and ease.
Elle Eyewear from Charmant is elegant and stylish with exquisite detailing; like the pearl-like stones used to accent the temple. Classic colors are used including grey, warm red, tortoise shell and black.
Charmant was founded in Japan by Kaoru Horikawa as a manufacturer of optical spare parts, more than 60 years ago. Today the Charmant Group is a leading multi-national corporation for fashionable eyewear products dedicated to top quality, innovative design and cutting-edge style.
Charmant frames are available at Optical Illusions in Del Mar. Stop in and see the latest!
Optical Illusion
Hours – 10:00- 6:00 Mon-Sat.; Sun 12:00- 5:00
2650 Via De La Valle, C160
Del Mar, CA 92014