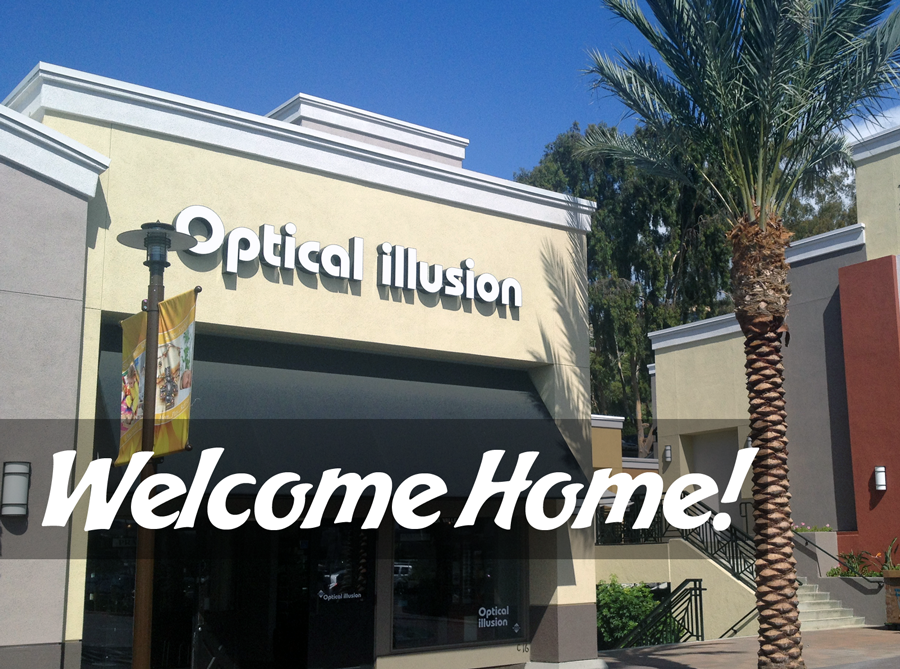 A new smiling face came into Optical Illusion in the Flower Hill Mall this week telling a familiar story… She was a young woman looking for a new local optical store and Optical Illusion had come highly recommended. Despite the fact that she has been living in San Diego for almost 6 years; she was still commuting back to her favorite eyeglass store in Santa Barbara! Sounds crazy but they knew her and took great care of her.

We all want to return to the places where people know us and care about us. When you find such a place for something as important as caring for your vision, it is difficult to make a change.
Good optical stores will keep records of your prescriptions and also any eye sensitivities or conditions that you may have. Better optical stores will also keep a detailed purchase history including frames and lens specifics. But the very best place to purchase your eyeglasses will do all of the above but they will offer something more – heart. They will take the time to get to know you, be interested in who you are and care about what matters to you. They will remember you and when you return time and again, you will feel that wonderful sense of coming welcoming.
The woman with the smiling face received a warm reception, had her glasses adjusted at no charge and tried on some new frames. She talked with the owners Steven and Candace, as well as visited with several longtime customers who had also dropped in for adjustments, and new frames. The store was busy! There was a happy sense of community and celebration. The young woman left thanking the Kaisers and promising to come back soon.
In our too busy world, it's wonderful to have a place like Optical Illusion that cares for your eyes responsibly, cares about you as a person and offers that sense of welcome. A visit to Optical Illusion is truly like coming home!