Every 8 seconds, someone turns 40. Eyes over the age of 40 begin to lose their flexibility which makes focusing at close range more difficult (also called presbyopia).
No, you don't need longer arms, more light or a menu written in larger type. Diet, exercise and cryogenics will not stave off this condition. We hate to break it to you, but reading glasses are inevitable.
Now the good news! You are not doomed to wander the racks of drugstore readers in search of the least ugly pair of cheaters. Consider this: reading glasses are an opportunity to express yourself!
Eyebobs eyewear was born of the ultimate fashion conundrum.  Founder and President, Julie Allinson, found herself in need of reading glasses.  Her unique personal style left her with a strong aversion to readers of the cheap, drugstore variety.  This left her with one option, frames with a price tag that seemed more appropriate for a small automobile than reading glasses.  The business maven immediately recognized a niche.  She left her job as president of a children's clothing company and set to work designing distinctive, high quality eyewear for the style conscious reader needer (that won't break the bank).
Sir Elton John and his band rocked the Xcel Energy Center recently and they were all looking incredibly stylish! They love eyebobs! Seen here wearing these eyebob frames: Shade Teaser, Total Wit & Mr Digler.
You're stylish, smart and a little bit sarcastic – your eyewear should be too.  Eyebobs have styles and colors to suit every mood, from dignified classics to big, bold and bright.  They've got sunglass readers to keep you looking stylish while reading outdoors. Prescription glasses? Convert your eyebobs into prescription eyewear.  Be the envy of younger eyes everywhere with your funky glasses!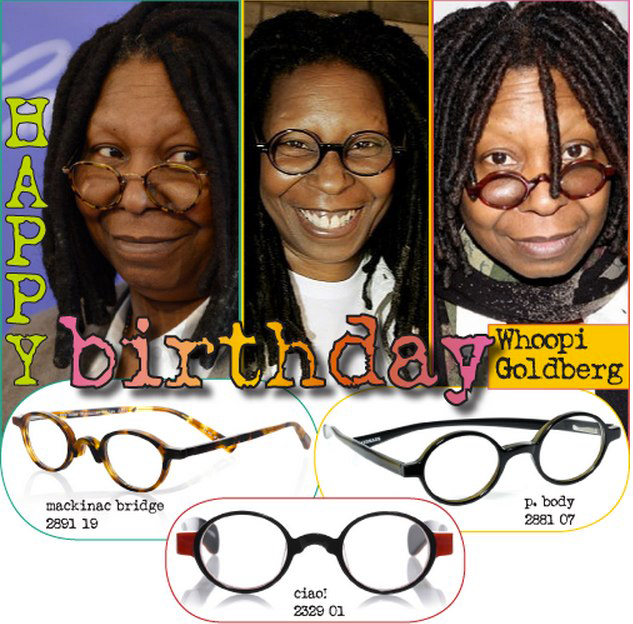 Founded in 2001, eyebobs are reading glasses for the irreverent and slightly jaded.  Creativity, wit and a dash of sarcasm reign at the Minneapolis headquarters. Allinson creates the designs herself, with help from staff and optical nuts who share her quirky vision.  Styles range from the avant garde to buttoned-up conservative, all with a slightly tongue-in-cheek attitude.  Eyebobs firmly believes that your style should be sharp, even if your vision isn't.